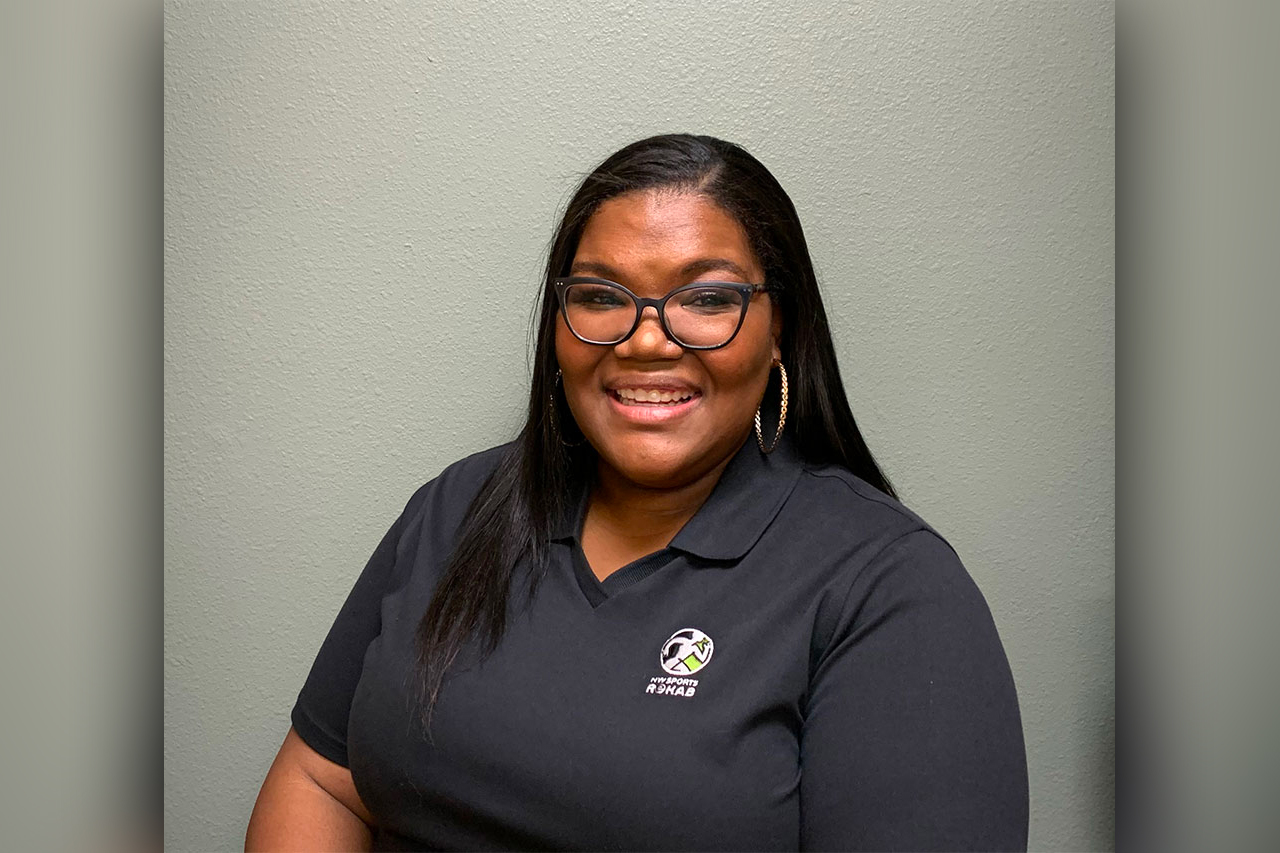 Dr. Endeah Chandler joined NW Sports Rehab in November 2019, after completing her Doctor of Chiropractic degree at Parker University in Dallas, Tx in August 2019. She was born and raised in California where she received her bachelor's degree in Kinesiology from California Baptist University in 2012.
Dr. Endeah has always had a love for human movement while growing up. She has an extensive background in Dance. She is a classically trained dancer that competed on a national level for 13 years. Once she realized her passion for rehabilitation and athletics, she became more involved in Exercise Physiology research studies at CBU. In 2011, Endeah was published in her first scholarly article for the American College of Sports Medicine with recognition as a student presenter.
To better understand how to treat her athletes, she began to fine-tune her clinical skills in functional rehabilitation in the Sports Performance Internship Program under the direct supervision of Dr. Davis McAlister in 2018. Dr. Endeah gained the privilege to work with the Royse City Griffins Minor League baseball team and the Dallas Adaptive Network rehabilitating amputee patients. After completing the Sports Performance Internship, Dr. Endeah was selected to serve at the North Dallas Veterans Affairs Hospital for her last semester of chiropractic school.
Dr. Endeah is a strong advocate for treating the body as a whole. She utilizes different chiropractic techniques such as Diversified, Activator, Thompson, and Sacro-occipital technique (SOT). Combined with her background in rehabilitation skills such as Selective Functional Movement Assessment and Dynamic Neuromuscular Stabilization, she will provide a satisfying approach to wellness.
Personal Interests
Dr. Endeah enjoys taking various dance/barre classes, swimming, weightlifting, yoga, DIY projects, and attending sporting events. She also enjoys exploring her new home, here in the Pacific Northwest.
Professional Affiliations:
National Strength and Conditioning Association
American Black Chiropractic Association
Washington State Chiropractic Association
Rehab 2 Performance
Current Certifications:
ART Full Body certified
Certified Strength and Conditioning Specialist (CSCS)
Dynamic Neuromuscular Stabilization(DNS) Pediatrics 1
Rocktape FMT Basic 1
Neuro Emotional Technique Basic
Activator Technique 1
Education:
Doctor of Chiropractic, Parker University, Dallas, Tx August 2019
Masters degree in Functional Nutrition, Parker University, Dec 2020
Masters degree in Strength and Human Performance, Parker University, May 2022
Bachelor of Science, Kinesiology, California Baptist University, Riverside, Ca May 2012
Professional Experience:
Dr Endeah is the current medical director for the Washington State Tennis Open held every August at the Seattle Tennis Club.
Chiropractic Intern, North Dallas VA Hospital, Dallas, Tx
Chiropractic Intern, Sports Performance Internship Program, Parker University, Dallas, Tx
Chiropractic Intern, Parker University Wellness Clinic, Dallas, Tx