NW Sports Rehab – About
NW Sports Rehab expertly combines chiropractic care, soft-tissue work, and rehabilitation exercises so you can return to your sport or work activity as quickly as possible — all while increasing your athletic performance.
NW Sports Rehab will help you get better, stay better, and perform better.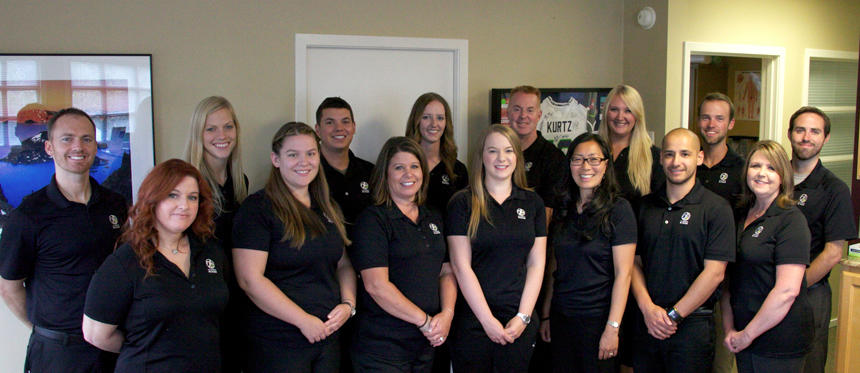 OUR PHILOSOPHY OF CARE
NW Sports Rehab desires the best possible chiropractic care for you – our valued patient.  That's why we stay up to date with cutting edge treatment techniques like:  ART, Graston, FAKTR, NKT, and functional rehabilitation to help get you better faster.
Chiropractors typically see patients for musculoskeletal problems both acute and chronic.  Musculoskeletal meaning problems of muscles, ligaments, tendons, disc, nerves or joints.  Musculoskeletal imbalances are by far the most common, yet poorly understood and managed conditions.  What we have found after many years of working in professional sports, staying current with research, and clinical practice is that the "key" to managing musculoskeletal pain is by taking a functional along with a traditional  structural approach.
In musculoskeletal medicine, there are two main approaches, structural and functional.  In the structural approach, the pathology of specific static structures is emphasized; this is the typical orthopedic approach that emphasizes diagnosis based on localized evaluation and special tests ( e.g. x-rays, MRI's and CT scans, etc).
The functional approach recognizes the interrelationships between other systems and structures, such as soft tissues, joints and how movement patterns are coordinated by the nervous system, rather than just focusing on a single site of pathology.  
While the structural approach is necessary and valuable for managing acute injuries or exacerbations, the functional approach is more valuable for managing chronic musculoskeletal pain and finding out why problems continue to reoccur.
A functional assessment generally takes into account structural pathology as this can affect function, however it also includes a full body movement screen that identifies aberrant moment at all the major joints, (e.g. an Overhead Squat Test) isolated joint range of motion, manual muscle testing, and detailed palpation.  These all take years to develop an eye and feel for what is normal or abnormal in the bodies functional movement.
A functional approach also considers the regional interdependence of joints, where seemly unrelated areas, distal or proximal to the area of complaint may contribute to or be the source of the problem. This takes a bit of detective work and certainly a great deal of additional time to figure this all out, but we think the results are well worth it!
We then combine manual therapy or soft tissue treatment with manual manipulation or adjustments, acupuncture, taping, and corrective exercises to get you better faster and keep you that way. We continually strive to provide the best care possible by advancing our examination and treatment techniques through continuing education, and staying current with the latest research.