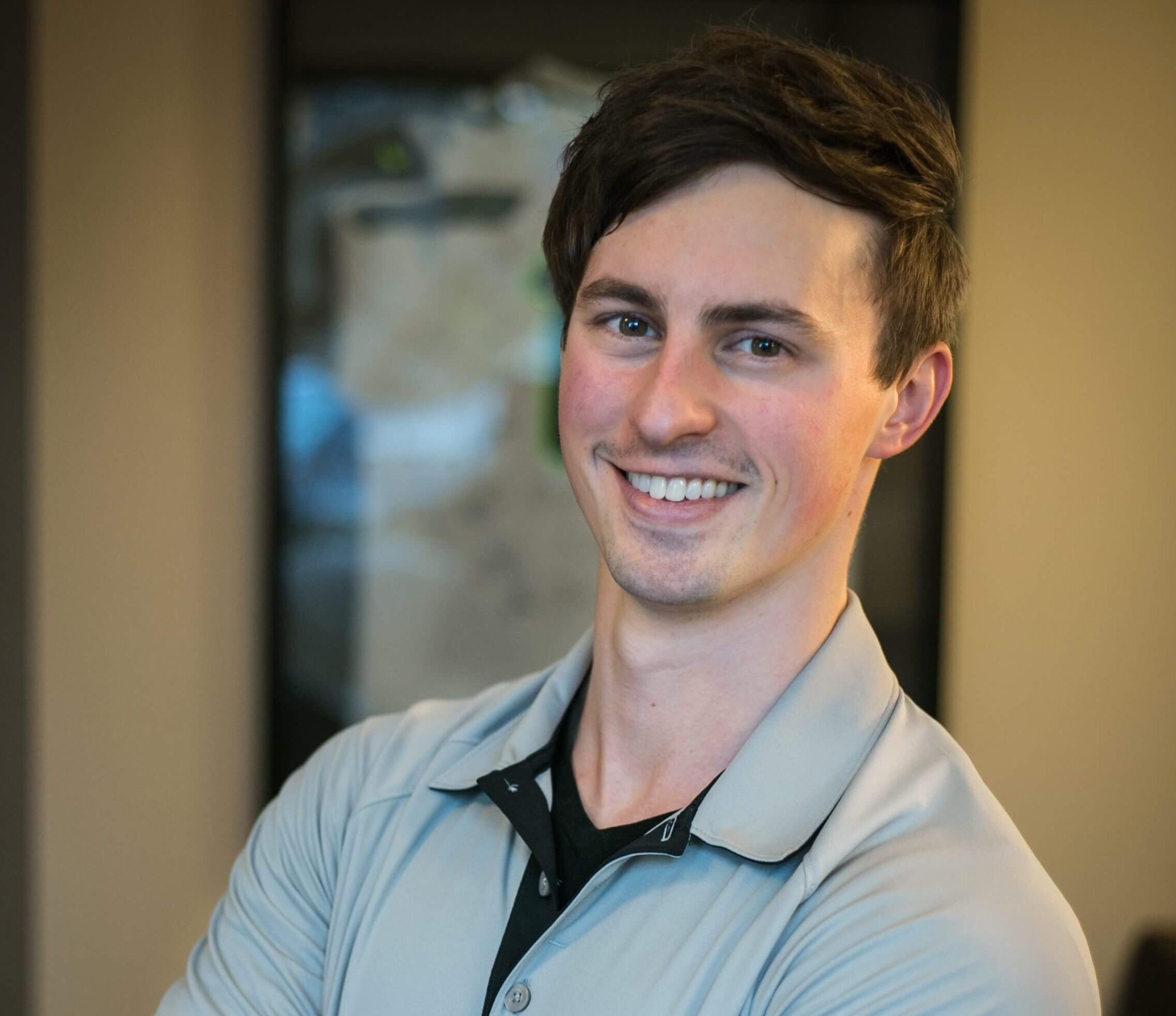 Anthony Aamodt, DC, MS, CCSP, CSCS, SFE
Biography:
Every body is incredibly unique. A person's occupation, athletic history, hobbies, and many habits are just a few things that can influence a person's development and movement competency. Therefore, every assessment, treatment, rehabilitative intervention, strength program and overall treatment plan needs to be completely personalized and unique to every individual. This ensures every patient is given the care and direction he or she needs.
Dr. Aamodt has spent countless hours, traveling internationally to learn from the best in the world and regularly teaches with world-renowned leaders specializing in rehabilitative and strength training interventions. He continues to work alongside elite coaching staff of many sports to ensure an optimal understanding of the individual needs of every day athletes, specific biomechanics and functional requirements.
For every pain, dysfunction or set-back, there is an answer, solution and strategy to get you back to where you want to be. Dr. Aamodt is ready to help you find your best future.
Education:
Logan University – St. Louis, Missouri
Bachelor of Human Biology
Doctorate of Chiropractic
Master of Sports Science and Rehabilitation
Summa Cum Laude, Class Valedictorian
Post-Graduate Training:
Certified Chiropractic Sports Physician (CCSP), American Chiropractic Board of Sports Physicians
Certified Strength and Conditioning Specialist (CSCS), National Strength and Conditioning Association
Stuart McGill, PhD: McGill Method 1-3, Masters Assessment and Gift of Injury coursework
Active Release Technique (ART), full body and nerve entrapment
Trigger Point Therapy as described by Ray Nimmo
Temporomandibular Joint (TMJ) management and treatment, Centeal Institute for Human Performance (CIHP) with Clayton Skaggs, DC
Functional and Kinetic Treatment with Rehabilitation (FAKTR)
Motion Palpation Institute (MPI)
StrongFirst Elite Instructor (SFE): Girya (Kettlebell) Level 2, Bodyweight and Barbell Instructor
Second Wind by Pavel Tsatsouline
StrongEndurance by Pavel Tsatsouline
Ground Force Method (GFM) certified professional, Level 2 and Juniors
Flexible Steel Instructor
Flexible Steel Indian Clubs
Functional Range Conditioning (FRC)
Postural Respiration, Postural Restoration Institute (PRI)
Functional Movement Screen (FMS), Level 2 Certified
Selective Functional Movement Assessment (SFMA), Level 2 Certified
K-Laser certified
Dynamic Neuromuscular Stabilization (DNS), Certified Exercise Trainer
CPR/First Aid
Professional Affiliations:
International Society of Clinical Rehabilitation Specialists (ISCRS)
StrongFirst School of Strength
Rehab 2 Performance (R2P), Former member
American Chiropractic Association (ACA)
National Strength and Conditioning Association (NSCA)
GroundForce Method
USA Gymnastics, Former Professional Member
American Association of Clinical Anatomists, Former Member
Athletic Accomplishments:
Former Gymnastics and Trampoline National Level Competitor
StrongFirst Beast Tamer
Dr. Aamodt has had the opportunity to work with the following organizations:
Functional Movement Systems, Assistant Instructor
StrongFirst, Assistant Instructor
GroundForce Method, Assistant Instructor
First Principles of Movement, Assistant Instructor
Functional and Kinetic Treatment with Rehabilitation (FAKTR), Assistant Instructor
University of Missouri in Columbia, MO, D1 athlete management
Jefferson Barracks VA Hospital, St. Louis, MO
Paraquad, St. Louis, MO working with stroke victims, paraplegics, amputees and more
LA Sports and Spine, Craig Liebenson, DC
Kettlebility, StrongFirst-affiliated gym, Andrea U-Shi Chang and Vic Verdier