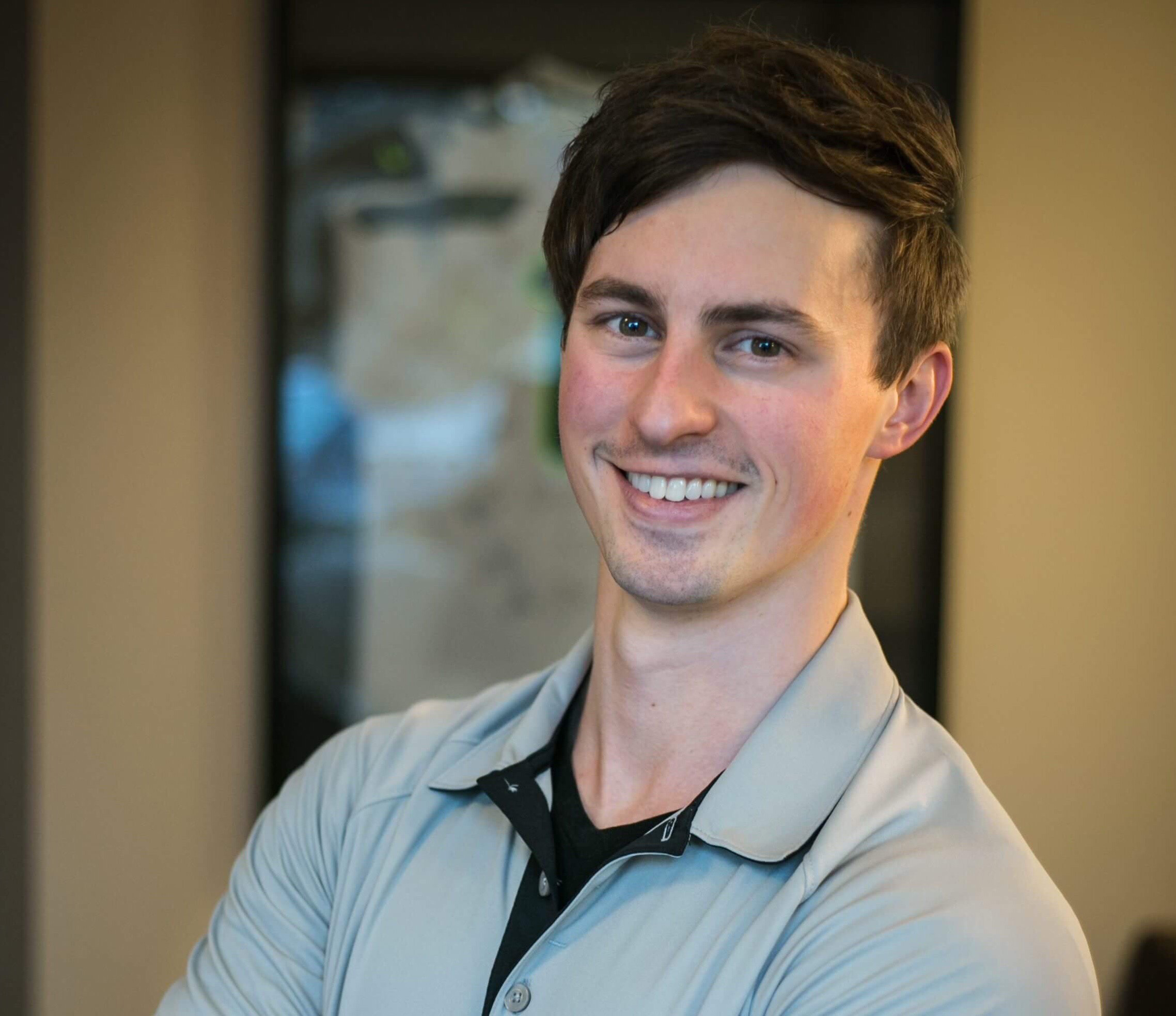 Anthony Aamodt, DC, MS, SFG II, SFB, SFL
Biography:
I began my journey into health care at the age of 15 during my transition from a competitive gymnast into gymnastic coaching. Coaching taught me the skill of managing people, enabling them to reach their athletic goals and to mature into responsible, motivated individuals. This life experience also gave me the opportunity to help others incorporate lifestyle changes to complement their athletic development. Fitness and nutrition quickly became a hobby and, later, a passion that would impact my future in ways I would have never imagined.
Following high school, I attended the University of Alabama majoring in exercise science and kinesiology. Before I knew it, I was enrolled to begin the chiropractic program at Logan University which would give me the tools to empower others to take control of their health. I find that chiropractic not only offers the perfect modality to give people relief of what ails them but also to give people the tools to achieve all that they want out of life. This aspect of health care will always be what brings me in to work every day.
I later enrolled in a masters degree program of sports science and rehabilitation which offered me the opportunity to further specialize my health care skills. As a student leader on campus, I was always searching for the best way to rehabilitate my patients. This relentless search led me to co-found our school's premier rehabilitation club under The International Society for Clinical Rehabilitation Specialists (ISCRS). Our weekly meetings led me to work with other motivated individuals seeking a "functional" approach to health care and assist me in developing a competent skill set to bring with me into my clinicals.
NW Sports Rehab provides me with the opportunity to provide a unique, yet functional approach to neuromusculoskeletal disorders. Every day I am able to put my passion to work in an exciting, positive way and push the boundaries of what health care has to offer.
Personal Interests:
Dr. Aamodt enjoys hardstyle kettlebell training, gymnastics, olympic lifting, rock climbing, martial arts, paleo cooking and enjoying the great outdoors.
Professional Affiliations:
International Society of Clinical Rehabilitation Specialists (ISCRS)
Rehab 2 Performance
American Chiropractic Association (ACA)
Former USA Gymnastics, Professional Member
StrongFirst School of Strength
GroundForce Method
Current Certifications:
Active Release Technique (ART), fully body and nerve entrapment certified
Functional and Kinetic Treatment with Rehabilitation (FAKTR)
Motion Palpation Institute
StrongFirst School of Strength, Girya (Kettlebell) Level 2, Bodyweight and Barbell Instructor
Ground Force Method, Level 2
Functional Movement Screening, Level 2
Selective Functional Movement Assessment
Dynamic Neuromuscular Stabilization Exercise Specialist
Education:
Doctorate of Chiropractic, Logan University
St. Louis, MO
Master of Sports Science and Rehabilitation, Logan University
Summa Cum Laude, Class Valedictorian
Bachelor of Human Biology, Logan Unversity
St. Louis, MO
Dr. Aamodt has had the opportunity to work with the following organizations:
University of Missouri in Columbia, MO working with D1 athletes
Jefferson Barracks VA Hospital in St. Louis, MO
Paraquad in St. Louis, MO working with stroke victims, paraplegics, amputees and more
St. Patricks Center Chiropractic Clinic in St. Louis, MO serving the under privileged.
LA Sports and Spine, Craig Liebenson, DC